In this issue:
General News | Featured Tool | College Planning | Who's Who | Financial Aid
Scholarships & Other Aid Opportunities | Financial Literacy | Student Loan Management | Calendar
General News
OCAP Annual Conference
Creating connections. Sound intriguing? That phrase could describe many different things to many different people. But for those of you who work hard every day to help students and adults pursue education beyond high school, it means having connections that count.
This year, the Oklahoma College Assistance Program's (OCAP) conference is appropriately titled, Creating Connections: Working Together for Student Success. Along with our name change last year from the Oklahoma Guaranteed Student Loan Program to OCAP came a shift in our primary mission and an expansion of our customer and community partner base. In addition to our long-standing friends in the financial aid community, new friends that work to meet college access and financial education needs in Oklahoma high schools, middle schools, communities and businesses will be joining us at this year's conference. Building new connections and amplifying existing partnerships among these groups will strengthen all of our services through the sharing of information, ideas and resources.
The conference agenda will include separate tracks to offer insights and learning opportunities for all attendees, from financial aid and money management to outreach planning and services for K-12 educators and administrators. One of our presenters, Pat Kennedy from Federal Student Aid at the U.S. Department of Education, is joining us to talk about federal financial aid updates. Pat, who many of you will remember from his days previously served in the financial aid department at Oklahoma State University, had this to say about the upcoming conference:
"I always appreciate an opportunity to get north of the Red River – especially when it's an invitation to visit with my Oklahoma colleagues. I'll look forward to providing an update on the mission and role of the Federal Loan School Support Team that was created this past summer, discussing COD Direct Loan processing updates, and touching briefly on FSA's Delinquency and Default Prevention initiatives. See you all shortly."
You won't want to miss this special day packed with useful resources to support your mission of student success and opportunities to connect with important partners in the realms of college access, aid awareness, financial literacy, and debt management. A detailed agenda will be available in the next few weeks.
Join us Nov. 1, 2011 at the Moore-Norman Technology Center, South Penn Campus. The conference is free and a box lunch will be provided. Register today(external link) to reserve your spot!
College Fair Season
Fall weather is just around the corner (hopefully!), and college fair season is here! More than 60 college fairs (PDF) will be held in the next few months across Oklahoma. Come visit the Oklahoma College Assistance Program's UCanGo2 booth to get information about financial aid - including grants, scholarships, work-study and low-cost student loans - and career and college planning.
College fairs provide a unique opportunity for high school students to receive timely information and visit with campus personnel. UCanGo2 offers tools to help your students make the most of college fairs; check out our Best Practices tip sheet (PDF)--for you--and our College Fair Worksheet (PDF)--for them.
The student worksheet features a comparison chart to help participants get answers to some of their most important college-going questions. Additionally, the Oklahoma College Day-Night Coordination Committee (OCDNCC) provides an annual guide to help counselors and teachers (PDF) engage in local college fairs.
For more information and tools to help the families you serve plan, prepare and pay for college, visit UCanGo2.org. See you at the next fair!
Making Work Work
Stress Management Strategies
Fall is an incredibly busy time for many professionals, including educators and service providers. Looking for more ways to manage stress? According to The Confidence Center,(external link) a website dedicated to improving employee success and happiness, there are many simple, practical things you can do to reduce your daily stress level:
Get up 15 minutes earlier so you don't have to rush.
Prepare for your day the night before.
Avoid tight-fitting clothes.
Don't rely on memory alone; write things down so you can release them from your conscious thoughts, but still ensure you remember they need to be done.
Make duplicate keys to everything you can.
Say "no" more often. Really.
Avoid negative people.
Use your time to support your priorities.
Repair things that aren't working properly as soon as you can.
Always carry an umbrella so you're prepared for rain.
Featured Tool
UCanGo2: Fall Publication Release
At OCAP, we love to talk about our free publications and services - especially at this time of year, when we customarily introduce our new and updated products!
Middle School Counselor Toolkit (NEW!)




We're happy to introduce our UCanGo2 Middle School Counselor Toolkit. If you've seen the high school kit, you know that middle school counselors can expect a packet full of valuable resources that'll help them raise college access awareness among their younger students. Inside the packet, counselors will find tools customized for grades six through eight: a student workbook, an instructor guide, talking points for discussions with students and parents, various flyers, action step checklists for each grade level, and other helpful materials. Counselors will also receive a CD containing additional middle school resources, including a parent flyer, puzzles and a PowerPoint Jeopardy game.

Middle school toolkits will be ready for mailing in October. To reserve a middle school kit, simply send your request to UCanGo2@ocap.org or go to UCanGo2.org/Counselors and click on Order a FREE Middle School Counselor Kit. Be sure to provide your name, title, school name, address and phone number in the request. You can also call us at 405.234.4239 or 866.443.7420 (toll free), Monday through Friday, 8 a.m. to 5 p.m. to place an order or get more information. Too excited to wait? Visit the Counselor Resources page at UCanGo2.org to download your kit.

Are You Ready for College? (NEW!)

We're adding a new booklet this year, Are You Ready for College?, to help students think through career choices, college selection, campus visits and other important elements of college planning. This guide features comprehensive action step checklists for each grade level to help students prepare academically, financially and socially for college. OCAP's outreach team will distribute the booklet during college fairs across Oklahoma this fall.

High School Counselor Toolkit

Our 2011-12 UCanGo2 High School Counselor Toolkit will be available soon. We've made several updates to the UCanGo2 materials for the upcoming academic year and added resources for you and your students! All of our informational charts have been updated with the latest data, and this year we've included a complete chart of federal and state financial aid programs to the kit's supplemental CD.

If you received a 2010-11 High School Counselor Toolkit, you're on our mailing list for the new 2011-12 version. If you're a counselor and haven't received a kit before, you can email us at UCanGo2@ocap.org or visit UCanGo2.org/Counselors and click on Order a FREE High School Counselor Kit. (Remember to provide your name, title, school name, address and phone number in the request.) You can also call us at 405.234.4239 or 866.443.7420 (toll free).

Are You Looking for Money?

Over the past couple of years, we've provided a copy of Are You Looking for Money?, our financial aid booklet for students and parents, with the UCanGo2 high school toolkit. This publication, which will be shared with students at college fairs across the state this fall, now features more detailed information about student financial aid programs, including tips for completing the Free Application for Federal Student Aid (FAFSA), an outline of state scholarship programs, and tips for finding and maximizing scholarships and grants.
Keep your eye open for these materials, which will be available to counselors and students in coming weeks. Have a great school year!
College Planning
New Resource for Counselors
Do you have a question about preparing, planning or paying for college and no idea who to call or where to begin? Here's your answer: Counselorinfo@osrhe.edu. Send your inquiry to this new email address for Oklahoma counselors, and it'll be routed to State Regents' subject matter experts who can respond promptly with the information you need. From required courses to aid programs to student resources, we can help!
Help Seniors Succeed
Have you ever traveled somewhere without a road map or GPS? It's hard to navigate the twists and turns without a plan in place, isn't it? Planning for life after high school is no different for seniors. Offer the seniors you work with some assistance by helping them develop a strategy for success in school and ultimately, reaching their destination … education beyond high school!
Encourage the high school seniors in your life to consider the following practices.
Take the Right Classes. Students who plan to attend a public college or university in Oklahoma must take certain courses to move forward in higher education. These courses will prepare them for college and they'll learn valuable skills for use when they enter the workforce after graduation. The list of these required subjects can be found at OKcollegestart.org.
Make the Grade. Good grades open doors for students, impacting college admission decisions and in some cases, scholarship dollars. Earning good grades takes a little planning, some attention to detail and lots of study time. Offer seniors these tips for beefing up their study habits during class and at home.

During Class:

Give your teacher your attention and concentrate on what's being said.
Relate the topic to what you already know and listen for main ideas.
Write down all assignments and due dates.
Review your notes and assignments before class.

At Home:

Set up a special area for studying where you won't be distracted.
Get in a routine and study throughout the week at the same time each day, if possible.
Study with a friend or group and share information.
Ask for help if you're having trouble. You may need to ask more than one person.

Test Time. All that study time will come in handy when your students take the ACT and/or SAT exam. When it comes to college admission, these tests play a big role. The ACT is more common in Oklahoma, but students should check with the school(s) they're interested in attending to find out which test they prefer. Some institutions don't require scores from the ACT or SAT for admission, but students are strongly encouraged to take the tests anyway. Encourage students to visit OKcollegestart.org to find free ACT and SAT practice tests and to check out ACTStudent.org

(external link)

or SAT.CollegeBoard.org

(external link)

for test dates, times and locations.
Go the Extra Mile. Extracurricular activities can help students build critical social and organizational skills that can be translated to college and career, and participation in certain clubs and sporting groups may also lead to college scholarships. Volunteer work is very rewarding and an excellent addition to admission and scholarship applications; many companies who offer scholarships are very interested in students who serve their communities.
Have a Plan. Seniors have a lot of options when selecting a career focus, choosing a college, and finding scholarships and financial aid. Check out UCanGo2.org to find helpful materials and tools that help students answer these fundamental questions about education after high school:



Why go to college?
What do I want to be?
How do I get there?
Where do I go?
How do I pay for it?
Visit UCanGo2.org today to download resources that will help your students plan, prepare and pay for college. We're here to help!
Project G.R.A.C.E.
While completing her master's degree at the University of Central Oklahoma, one of Vertina Long's assignments for a grant writing class was to write a mock grant for submission to a foundation. Her interest in meeting the needs of grandparents raising their grandchildren led her to do some research in that area. Before long, she discovered that the state of Oklahoma had no programs in place to help grandparents guide their grandchildren toward higher education. Her mock grant assignment became a vision for a brighter future for Oklahoma's children, and Project G.R.A.C.E. was born.
Project G.R.A.C.E. (Grandparents Raising America's Children to Excel), founded in September 2010, encourages at-risk youth who are being raised by their grandparents to pursue higher education directly after high school, enabling them to become productive and self-sufficient citizens. While the primary focus of the program is promoting access to higher education, the program also provides other family services, including:
Support groups.
Mentoring.
Tutoring.
Life skills training.
Bridging generational gaps between grandparents and grandchildren.
Liaison between grandparents and school administrators.
Essential resources for grand-families.

Back to school supplies
Winter coats
Respite care
Financial assistance
Prom attire
Free notary services
In less than one year, Project G.R.A.C.E. has served 22 grandparents and 48 children, and has been in contact with over 75 families who are in need of some of the services the program provides. Two support groups meet on the last Thursday of each month at the Ralph Ellison Library in Oklahoma City, and sometimes events for the group are held at Langston University's OKC campus on Lincoln Avenue. When Vertina speaks about her work with grandparents and children, her passion shows through.
"We're hoping all of our grandparents will know and realize that Project G.R.A.C.E. isn't in existence to judge their situation or how they came to incur the responsibility of caring for their grandchildren. We just want to help lighten their load in whatever way we can."
Currently, the Project G.R.A.C.E. office is located in the office of Prosperity Real Estate Co. LLC in Oklahoma City, but Vertina envisions a "one-stop shop" for the grandparents and grandchildren she serves. When asked about the current needs of the program, she said that since most of the grandparents they serve are already having issues with transportation, health, hopelessness, anxiety, and stress, the goal is to provide one place with familiar faces to meet their needs. Project G.R.A.C.E. is also developing a plan to offer computer training for grandparents and their grandchildren.
Project G.R.A.C.E. works collaboratively with Sunbeam Family Services, Langston University's Cooperative Extension, the Oklahoma's Promise scholarship program, Prosperity Real Estate, Greater Marshall Memorial Baptist Church and Big Brothers Big Sisters of Oklahoma, among other community allies. To learn more about the program or visit with Vertina about resources your organization offers that could benefit Project G.R.A.C.E., call 405.243.3589 or 405.589.4145, or write to Project G.R.A.C.E., P.O. Box 272114, Oklahoma City, OK 73137.
More College Access News
Who's Who
Do You Know Laura Coponiti?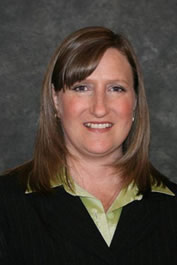 Many of you may know Laura from her years of service in financial aid at the University of Science and Arts of Oklahoma (USAO) in Chickasha. Or, you might recognize her face from all of her hard work and contributions to the Oklahoma Association of Student Financial Aid Administrators (OASFAA) conferences. She's served on many committees for OASFAA and recently served as OASFAA president, and she's currently serving as president of the Southwest Association of Student Financial Aid Administrators (SWASFAA). (She's a very busy gal.)
Laura started working at USAO 19 years ago and has been in the financial aid department for 17 of those years. She likes working in financial aid because of the many challenges it presents. She stated that it's never boring and there are always new things to learn. Laura enjoys interacting with the students and other members of the USAO staff; maybe that's because her husband, Mike, is employed at USAO, as well. He serves as Vice President of Business and Finance. Laura and Mike recently celebrated their 25th wedding anniversary!
USAO's financial aid office has an unprecedented reputation for stability and service. They haven't had any turnover in their office for over 12 years! Their staff is comprised of Nancy Moats, Director; Laura, Assistant Director; and Mandy Keller and Lisa Hanks, Financial Aid Counselors. Even with a small office, they offer one-on-one service and a very quick turnaround time for processing.
As the 2011 SWASFAA president, Laura has traveled extensively. She's visited Boston, Portland, Las Vegas, Washington, D.C., Albuquerque and Dallas. In October, she'll attend state financial aid conferences in Texas, Arkansas and Louisiana to promote the upcoming SWASFAA conference, which will be held Nov. 14-18 in Tulsa. During her term, Laura's met several new people and learned a lot about the issues other states are facing, and in her role as SWASFAA president, she can take those concerns to the National Association of Student Financial Aid Administrators board. She said it's been a great experience.
Laura's an avid sports fan and loves to watch USAO's soccer and basketball games. She also comes to Oklahoma City as often as possible to see the OKC Thunder play.
Thanks for all you do in our financial aid community, Laura. Thunder Up!
Financial Aid
Debt Ceiling Legislation's Impact on Financial Aid
In August, Congress passed the Budget Control Act of 2011, which raised the debt ceiling and made the following changes to federal student aid programs beginning with the 2012-13 school year.
Eliminates subsidized interest on Stafford loans to graduate and professional students beginning July 1, 2012.
Borrowers who are receiving Stafford loans for preparatory coursework necessary for admission to either a graduate/professional or an undergraduate program remain eligible for subsidized loans. Students, including graduate/professional students, enrolled in preparatory coursework or course work required for teacher certification or recertification are considered undergraduate students for the purposes of annual loan limits.
Eliminates all repayment incentives in the Direct Loan program for all new loans made on or after July 1, 2012, except for borrowers who repay their loans via auto-debit.
Further explanation on how the Budget Control Act of 2011 affects Direct Loans can be found in ED's Dear Colleague Letter, DCL-GEN-11-16.(external class)
We'll continue to monitor the impacts of the Budget Control Act of 2011 on federal student aid. If you have questions, contact OCAP's Policy, Compliance and Training department at 405.234.4432.
Official Cohort Default Rates Release Scheduled
FSA recently announced(external class) that FY 2009 Official Cohort Default Rates will be released to all eligible schools on Sept. 12.  An Electronic Announcement will be posted on the IFAP website(external class) following the release.
All schools enrolled in the Electronic Cohort Default Rate (eCDR) process will receive their FY 2009 Official Cohort Default Rate and accompanying documentation electronically via the Student Aid Internet Gateway (SAIG) mailbox.  Any school that isn't enrolled in the eCDR process will be able to download its cohort default rate and accompanying documentation from the NSLDS Professional Access website(external class) .
Gainful Employment Reporting Dates
On Aug. 2, the Department of Education (ED) announced that Nov. 11, 2011 is the deadline for the reporting of Gainful Employment Program information for students who were enrolled in the 2010-11 award year.  ED established a deadline of Oct. 1, 2011 for award years 2006-07 through 2009-10.
For further instructions on reporting requirements, refer to Gainful Employment Electronic Announcement 15(external class) (Gainful Employment Reporting Dates) and Gainful Employment Electronic Announcement 18(external class) (Submitting an Explanation of Missing/Incomplete Gainful Employment Data). You can also visit OCAP's Program Integrity Web page for more information.
What's New on IFAP?
Dear Colleague Letters
Electronic Announcements
Application Processing
Campus-Based
Gainful Employment Electronic Announcements (GEEA)
General
Grant and Loan Announcements
Common Manual Update
The Common Manual began a new annual cycle on Aug. 1. For the 2011-12 production cycle, Stephanie Aylor (Tennessee Student Assistance Corporation) and Robert Powell (Missouri Department of Higher Education) will act as Co-Chairs of the Policy Committee, overseeing the drafting and publication of proposed policy updates, response to public comment, and integration of approved policies into the Manual.
The 2011-12 Governing Board Executive Management Team, responsible for coordinating the annual update and publication of the Common Manual, consists of:
Chair: Nancy Masten, Great Lakes Higher Education Corporation

Production Director: Reitha Scott, Florida Department of Education

Communications Director: Linda Butcher, National Student Loan Program

Treasurer: Cheryl Hughes, South Carolina Student Loan Corp.
The Policy Committee hit the ground running. A batch distribution calendar (PDF) has been released, and the first two batches of policy proposals for this production cycle have already been issued.
More Financial Aid News
Summer 2011 Access & Persistence newsletter, Advisory Committee on Student Financial Assistance (PDF)
Scholarships and Other Aid Opportunities
Do you know a high school student who invented something noteworthy or improved a process that positively impacts his or her fellow students, city or town? Cappex.com's High School Innovator of the Year program awards a $5,000 scholarship to students who develop outstanding innovations. Learn more about this award at Cappex.com/Scholarships(external class) and find more scholarship programs on our Scholarship Opportunities page.
Financial Literacy
Focus on Fuel: 100% or Ethanol Mix?
Oklahoma Money Matters (OKMM) recently received an Ask OKMM question that's probably on the minds of a lot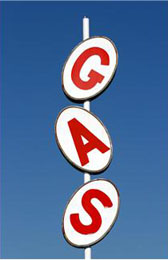 of people - is it worthwhile to pay a higher price for 100 percent gas?
This is a huge and sometimes heated debate among drivers and, unfortunately, the answer isn't as simple as yes or no. We did a little digging and here are some things to consider when comparing your fuel options.
What's the difference for my pocket book?
With gas prices higher than we'd like, the typically lower price of ethanol-blended fuel may be just what your budget needs. However, there's more than just price to consider when making a decision. Keep reading for other factors that may impact your drive.
Is ethanol mix good for my car?
The most common ethanol blend, E10 - which is 90 percent gasoline and 10 percent ethanol - is currently blended into over half of America's gasoline and is approved by every major automaker in the world.
Ethanol-enriched fuel performs much like regular unleaded gasoline and actually surpasses it in key performance categories.
Ethanol-enriched fuel absorbs moisture in a fuel system, helping prevent fuel lines from freezing in the winter. It's also a solvent and will keep injectors and other components clean.
Certain vehicles called Flex Fuel Vehicles (FFV) are designed to run on E85 – a higher percentage of ethanol. If your vehicle isn't a FFV, you should use nothing higher than a 10 percent ethanol blend. To figure out which fuel is best for your vehicle(s), check your owner's manual or ask your mechanic.
Can I use ethanol-blended gas in older vehicles?
All cars built after 1986 can use E10 blends. If you drive an older car and want to use an ethanol blend, an adjustment to a lower air-to-fuel ratio may be necessary. Talk to your manufacturer or mechanic for more details.
Will ethanol blended gas plug fuel filters?
Ethanol won't plug filters, but it does act as a solvent which will loosen accumulated residue in the engine. It's the loosened residue that may clog your fuel filter. If your vehicle's performance seems to suffer after filling up with an ethanol blend, your fuel filter may need to be replaced.
Can I use ethanol-blended gas in small engines like lawn mowers and weed eaters?
Most newer small engines are compatible with ethanol-blended fuel. This type of fuel can also be used in some older small engines, but be sure to consult your owner's manual before filling up and check your fuel filter on a regular basis.
Will using an ethanol blend affect my gas mileage?
Many factors, such as weather, road conditions and tire inflation, can affect fuel economy. Studies have shown that using E10 fuel doesn't significantly lower gas mileage; in fact, some drivers report slightly better gas mileage.
If you drive a FFV that's compatible with E85, fuel mileage may be reduced by as much as 10-20 percent. Many drivers find that this is a fair trade-off, because E85 gas is usually significantly cheaper.
Is ethanol really better for the environment?
Ethanol is a much cleaner burning fuel than 100 percent gasoline, offering a significant reduction in carbon monoxide and hydrocarbon tailpipe emissions. Research shows that every state that's switched to ethanol-blended fuel has experienced improved air quality.
Ultimately, since there are no clear-cut answers to the question, it most likely comes down to personal preference and how your particular vehicle performs. Consider doing an experiment to see which type of fuel works best; after your next fill-up, monitor your car's performance and fuel mileage, then when you fill up again, choose the other type of fuel and track the same performance factors. Compare the results and decide which fuel is best for your vehicle and driving patterns.
If you do conduct your own experiment, we'd love to know how it goes. Email us at oklahomamoneymatters@ocap.org to share your results!
September is College Savings Month!
Oklahoma students have started back to school and that means they're one year closer to going to college. If the families you serve are worried about saving for a college education, now is a great time to learn more! September is College Savings Month, as declared by former Gov. Frank Keating in 2001 and by Congress in 2003.
The most important thing families can do is to start saving now. The longer they save the more interest they'll earn, so whether the students are in first grade or 12th, no one should wait to get started. Every dollar saved now could be a dollar (plus interest!) that a student won't have to borrow and pay back after graduation.
There are scholarships, grants, part-time jobs, work-study and federal student loans to help students pay for college; however, these options may not cover the full cost. To maximize education savings, encourage families to consider investing in a state-sponsored 529 college savings plan. Each state plan has different regulations, but a key common element is that the investor pays no taxes on the account's earnings.
The Oklahoma 529 College Savings Plan(external class) offers several advantages, including:
An Oklahoma tax deduction.
A choice of investment options.
Funds can be used at thousands of higher education institutions in the U.S. and abroad.
A recent study conducted by the College Savings Foundation(external class) found that parents who save for college through 529 savings plans and other automated savings programs are much better prepared; 76 percent of parents with 529 plans had saved more than $5,000 per child, compared to only 29 percent of parents without an automated plan.
For more information about Oklahoma's 529 College Savings Plan, parents can call 877.OK4Saving (877.654.7284) toll-free or visit OK4Saving.org(external class) . Take a look at our companion article about the Oklahoma 529 plan's sweepstakes contest for 2011 newborns, too.
OK 529 Plan Newborn Sweepstakes
Did you (or will you) have a child or grandchild born in 2011? If so, you may wish to enter the Oklahoma 529 College Savings Plan's Newborn Sweepstakes. This contest will award $5,529 to the parent, legal guardian or grandparent of a child born in Oklahoma in 2011. The winner will have the option to use all or a portion of the
prize money to open an Oklahoma College Savings Plan account on behalf of the designated child. In addition to the money awarded to the parent or grandparent of the designated child, the Oklahoma 529 Savings Plan will also award $1,529 to the volunteer auxiliary at the Oklahoma hospital where the child was born.
The contest is now open and runs through April 14, 2012. Winners will be chosen shortly after the deadline date. Visit OK4Saving.org(external class) to learn more about 529 plan accounts, and click on Newborn Sweepstakes to complete an online entry form and review the official contest rules. Take a look at our companion article about College Savings Month, too.

More Financial Literacy News
American Institutes for Research report: The High Cost of Low Graduation Rates (PDF)
Are the weak economy and housing market tempting you to make saving for college a higher priority than saving for retirement? You're not alone. A recent USA Today article(external class) explores the implications of this risky financial behavior for well-meaning parents.
Student Loan Management
AmeriCorps Education Awards
Do your students know that becoming an AmeriCorps member isn't only a great way to serve the community, but also a great way to earn funds to repay federal student loans?
AmeriCorps members work in non-profit host sites across the state, gaining professional experience through their volunteer service. Full-time positions require 1,700 hours of service over 12 months and half-time positions require 900 hours of service over 12 months.
After successful completion of service, full-time members receive a $5,550 Education Award and half-time members receive a $2,775 Education Award, which can be used to repay qualified student loans or to pay current educational expenses at qualified institutions of higher learning.
Members also receive a living allowance, and may be eligible for federal student loan forbearance during their term of service. Visit the Oklahoma Community Service Commission's website, OKAmericorps.com(external class) or call 405.858.7278 to learn more.
Federal Loan School Support Team
Are you a financial aid professional who needs assistance to resolve a complex Direct Loan processing issue? Would you like to have a direct line of communication to provide feedback and discuss concerns related to the origination and disbursement of Direct Loans or the servicing of federally-owned loans?
FSA recently announced formation of a Federal Loan School Support Team (FLSST),(external class) which will serve as an expansion of the support currently provided to financial aid offices through the customer service call centers. Each school is assigned a designated FLSST Point of Contact, who will be sending an introductory email and providing contact information to each school. If your school hasn't received the notice yet, you can email dlops@ed.gov for more information.
Remember to contact the general customer service call center for your day-to-day operations. To find out which FSA office to call, visit the Help – Contact Information page on the IFAP site(external class) to get to the right department.
Calendar