Meet the New OKMM Team Members!
Oklahoma Money Matters is excited to introduce its two new Outreach Specialists, Sara Lorenzen and Rae Scott-Pettit. Sara and Rae bring new energy and a fresh perspective to OKMM, and we believe you'll enjoy working alongside them in your financial education efforts.
Sara Lorenzen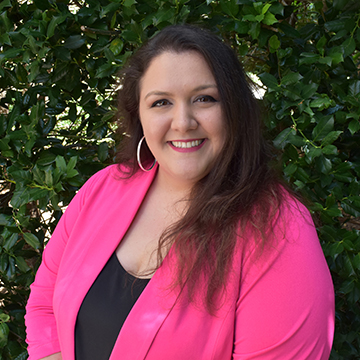 Sara Lorenzen came to OKMM from the nonprofit sector with more than 10 years of experience in public relations, communications, outreach and client relationship management. She earned a bachelor's of arts in public relations and master's of education in adult education from the University of Central Oklahoma. As one of OKMM's outreach specialists, Sara provides financial literacy education for high school and college students, adult learners on college campuses, workforce and TANF programs and community partners, as well as workplace education.
Rae Scott-Pettit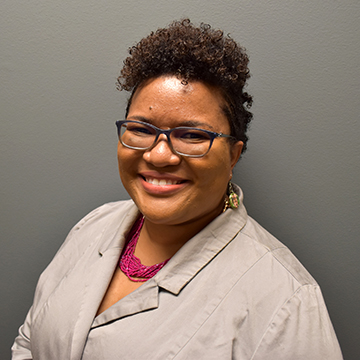 Rae Scott-Pettit joined the OKMM team after completing 15 years of service in the federal government and teaching Spanish language and cultures to middle school students in Texas. Rae is passionate about advocating for various underrepresented groups, especially those with disabilities. She's volunteered her time with the Developmental Disabilities Council of Oklahoma and is a graduate of their Partners in Policymaking program. In her position with OKMM, Rae provides financial literacy education to adult learners on college campuses, workforce and TANF programs and community partners, and workplace education. She is bilingual and shares OKMM's message with our Spanish-speaking population.
---
:: OCAP News Headlines ::
July Edition of Your Bottom Line Now Available
The Oklahoma College Assistance Program and Oklahoma Money Matters presents the July edition of Your Bottom Line, a monthly newsletter produced with personal finance organizations, educators and consumers in mind.
---
College App Week 2019: What You Need to Know
Objective
CAW 2019 is a nationwide effort to encourage and assist students as they navigate the college application process, thereby increasing college enrollments and bolstering success for all who dream of pursuing higher education. Listen to what counselors had to say about previous CAWs:

If you're unable to schedule a whole week for this event, focus on scheduling one or two days for your seniors to have access to school computers in order to complete their online college applications.
Dates
Oklahoma's CAW will be held September 23-27, 2019.
Can't do it then? Just schedule your CAW for any week this fall through the month of November. You can tell us the week you've chosen when you register your school, and we'll send you posters and an "I Applied" sticker for every participating senior.
Resources
Visit OKCollegeAppWeek.org to find all of the great resources you need to help you get started.

Event Coordinator Packet
Planning Materials
Site Coordinator Checklists
Suggested Events
Promotional Materials
Student Packet
Answers to Know for College Applications
Admission Tips
Sample Essay Questions
Comparing Colleges
What's Next?
Volunteer Packet
Task List
Sign-in Sheet
Links to Oklahoma's Higher Ed Institutions
---
OKcollegestart.org Spring Workshops
OKcollegestart.org, the State Regents' student portal for college planning, hosted four training workshops this spring to instruct educators on ways to use OKcollegestart. org to implement Individual Career Academic Plans (ICAPs) in their schools. High school counselors, whether new or experienced, were encouraged to attend. These workshops were held at the State Regents' office and on the campuses of Oklahoma State University-Tulsa, Eastern Oklahoma State College in McAlester and Northwestern Oklahoma State University in Enid.
Participants received hands-on support as they selected ICAP activities, customized and assigned an ICAP to their students, and learned to track student progress and identify how to use activity outcomes in advising.
"Educators across the state are preparing to implement Individual Career Academic Plans in their schools this fall, so it was important we help them prepare," said Theresa Shaklee, student portal coordinator for the Oklahoma College Assistance Program. "We're excited to be a part of the college and career readiness process on which their students are embarking."
Participants also learned about new OKcollegestart.org features, including a redesigned Professional Center and customizable surveys.
OKcollegestart.org provides free resources to help students and parents plan, apply and pay for education and training beyond high school. All user registrations come with a free email address that can be used to communicate with counselors and colleges. The dynamic Professional Center, a website for Oklahoma schools to use in conjunction with OKcollegestart.org, allows counselors to send transcripts from high school to high school and from high school to college, follow student activities on OKcollegestart.org and customize academic plans for individual students.
---
Inaugural Oklahoma College Access Conference Held
The Oklahoma College Assistance Program's (OCAP) Outreach Team held the inaugural College Access Conference on Feb. 6. Held at Oklahoma City Community College, the free conference was designed to deliver vital information to the counselors, educators and community partners that OCAP Outreach works with on a daily basis.
OCAP's goal was to share best practices and updated information to professionals who have daily contact with students. Over 70 professionals attended.
Some of the topics covered at the conference included what college admissions specialists look for in potential students, finding and applying for scholarships, assisting underserved students and working with Individual Career Academic Plans (ICAPs).
"With the growing necessity for a college education to match the future job market and the implementation of ICAPs in all schools this coming fall, we felt this would be a great time to offer assistance and guidance to our schools," said OCAP Assistant Director for Outreach Services Kelli Kelnar. "We had a full house with lots of interaction, participation and overall appreciation. Our first College Access Conference was a great success."
OCAP's Outreach Team is excited to continue hosting the conference annually. "We received a lot of positive feedback from our attendees, a diverse group of professionals including K-12 counselors and administrators, Upward Bound/ TRiO personnel, financial literacy specialists and other community partners," said Kelnar. "We plan to continue growing this conference to become the premier college access event in the state."
Increasing college access is the primary objective of UCanGo2, OCAP's comprehensive college access outreach initiative. OCAP, an operating division of the State Regents, provides college access, aid awareness, financial literacy and student loan management programs and services that benefit students, parents, schools and community partners. To learn more, visit OCAP.org and UCanGo2. org, like UCanGo2 on Facebook and join OCAP's mailing lists at ocap.org/News/subscribe.shtml.
---
Freshman Orientation: Financial Literacy Supports Student Success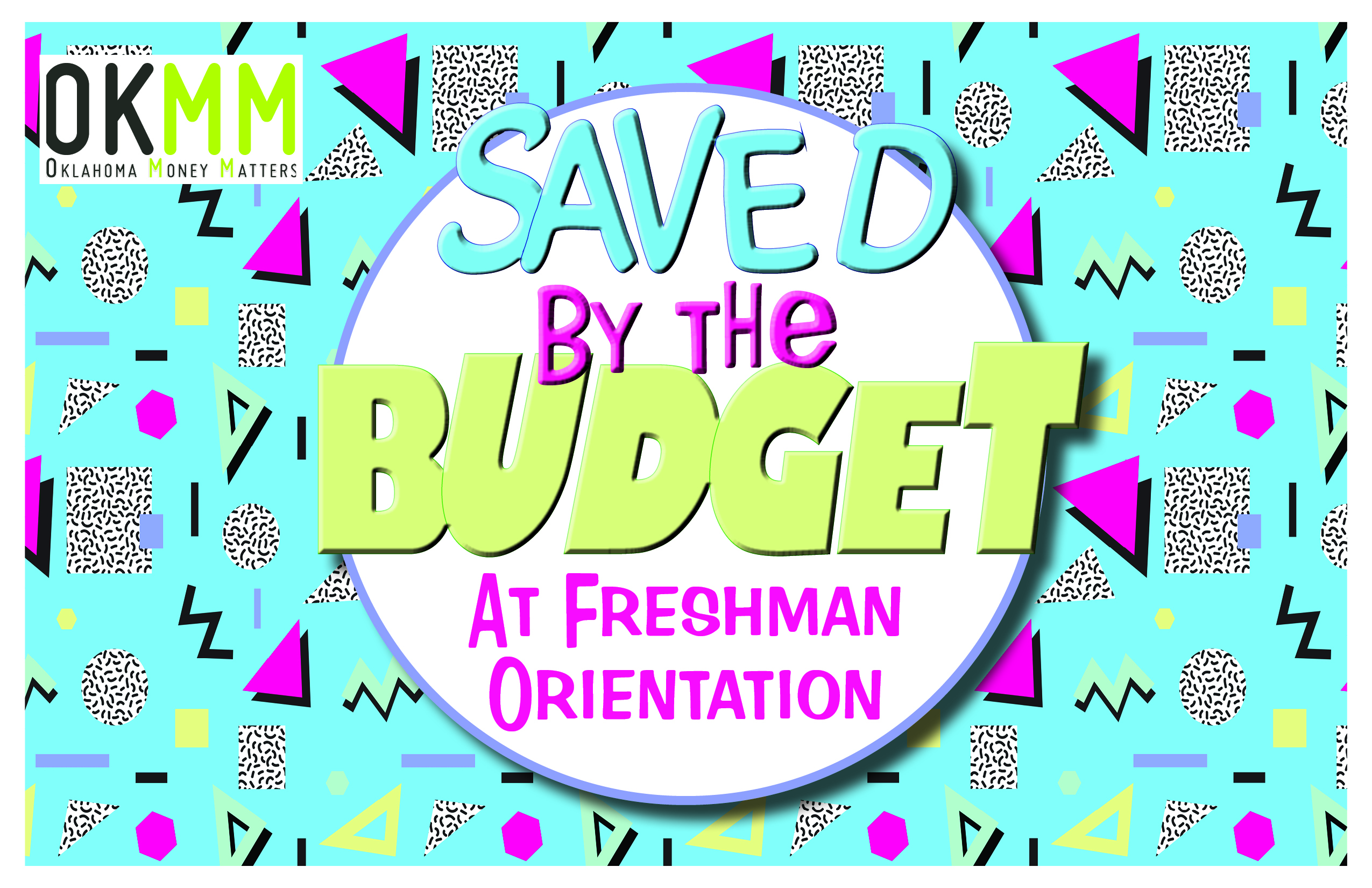 Your new students will face a variety of challenges during their college career, including important financial decisions that could follow them for years to come. Incorporating a personal money management session into your orientation program and seminar classes can help students make smart financial choices, which can boost retention at your campus.
Oklahoma Money Matters (OKMM) is the financial literacy initiative of the Oklahoma State Regents for Higher Education and the Oklahoma College Assistance Program. The OKMM team cares about your students' success. If you're ready to add financial education to your orientation efforts, consider partnering with OKMM.
For 15 years, OKMM has delivered quality financial education to students attending Oklahoma's colleges and universities. We teach students about living on a college budget, the value of saving money, understanding credit, preventing identity theft and managing student loans and financial aid. Our services are free and our program allows you to choose resource options that best meet your students' needs. Choose from customizable presentations, online learning modules, downloadable lesson plans and activities and accessible tools, including an interactive budget calculator and online resource clearinghouse.
If you would rather do the teaching yourself, we can help with that, too. OKMM offers free train-the-trainer sessions and complementary publications to empower your staff or campus leaders to convey key financial education messages.
If you're ready to talk about how OKMM can help your students improve their money management skills, contact Kelli Kelnar at 405.234.4313 or kkelnar@ocap.org. Workshops are subject to staff availability, so schedule yours today!
---
Mark Your Calendars Now!
Don't miss out on College Application Week 2019!
College Application Week (CAW) is an annual nationwide event. It's an opportunity for high school seniors, especially those who have never considered college or will be the first in their families to attend college, to receive hands-on assistance from knowledgeable volunteers while completing their college applications.
Target Dates: September 23-27, 2019
If these dates are a problem for your school or organization, choose any week through the end of November 2019. You can tell us the week you have chosen when you register.
Registration
To enroll your school/organization, complete the brief Registration Survey. When you complete the survey, you will be able to indicate how many free supplies we should send to you, including an "I APPLIED" sticker for each participating senior.

Resources
Visit OKCollegeAppWeek.org to see all of the free planning materials and resources designed to help you host a successful CAW. Resources are available for students, event coordinators and volunteers.

Conference Calls
Be sure to participate in one or more of our three scheduled conference calls, where you'll be given updates, hear other participants' ideas and success stories, and have the opportunity to ask questions about CAW. We'll send you directions for dialing in to the calls in early August.

The calls are scheduled for:
Thursday, September 5, 10:00 a.m.
Thursday, September 12, 10:00 a.m.
Tuesday, September 17, 10:00 a.m.
Remember This
Even if you've hosted a CAW in the past and you plan to reuse your printed resources this year, it's important that you register your school/organization for CAW using our Registration Survey, We report our CAW results annually to the American College Application Campaign (ACAC), and we want Oklahoma to shine!
---
Free College Planning Resources
As spring draws near, why not use UCanGo2's free college planning resources to educate your students about finding scholarships, completing the FAFSA, visiting a college campus or doing some career exploration before the end of the school year?
We have numerous publications to assist your students with every aspect of the transition from high school to college. Check out these 2018-2019 materials:
Visit UCanGo2.org to place your order today!
---
Thank you for another great College App Week!
College Application Week (CAW) is an annual, nationwide event that provides an opportunity for high school seniors, especially those who have never considered college or will be the first in their families to attend college, to receive hands-on assistance from knowledgeable volunteers while completing their college applications.

CAW 2018 was a great success! More than 70 high schools and colleges registered, over 4,000 students participated and almost 5,400 college applications were completed—and those applications went to 140 colleges in 34 states!
Start Planning Now for CAW 2019
This year, Oklahoma's CAW is scheduled for September 23-27. If those dates don't fit into your busy fall schedule, no problem! Feel free to schedule your event for any week from September through November.
Are you concerned about having the time or resources to plan an entire week of college access activities? Once again, no problem! As long as you have at least one day during your CAW to give every high school senior a chance to submit one or more online college applications, you'll be an active participant in this exciting statewide effort. Whether you're planning a grand, five-day College App Week or one College App Day, we have all the free resources you need to plan and host your event.

Perhaps you've held regular activities in the past that meet the objective of College App Week. If you promote any college application activities this fall, we'd love for you to register your event with us so we can combine your efforts with others in our great state to let Oklahoma shine! The American College Application Campaign (ACAC) has challenged us to reach an enrollment of 100 or more schools and organizations for CAW 2019. We're SURE we've had that many—and even more—participate in the past, but if you haven't registered your event with us, we have no way of knowing what you've been up to!

Visit OKCollegeAppWeek.org to register your school or organization for CAW 2019 and to see the resources that are available to help you plan a successful CAW. Simply click the Register Now button on the CAW home page to enroll. Your registration will ensure that you receive your free supplies, including promotional posters and an "I APPLIED" sticker for each participating senior.

Start planning now for CAW 2019. We're looking forward to another great campaign!

For more information, contact Letha Huddleston at lhuddleston@ocap.org or 405.234.4345.
---
icon indicates a link to an external website.
---
:: Our Website Network ::