In this issue:
General News | Featured Tool | College Planning | Who's Who | Financial Aid
Scholarships & Other Aid Opportunities | Financial Literacy | Student Loan Management | Calendar
General News
OK-CAN Update
Are you a member yet? The newly launched Oklahoma College Access Network (OK-CAN) is up and running and ready for you to join. As of July 1, OK-CAN has 97 members representing 58 organizations, and membership is growing every week.

OK-CAN's primary goal as a collaboration of various education and community partners is to increase college access for underserved families. The first step is identifying what each OK-CAN member can offer in the way of services, information or resources, with the ultimate goal of working together to find cost-effective, strategic and efficient methods for eliminating barriers to postsecondary education.

To support this important mission, the first face-to-face OK-CAN meeting will be held July 27 at our office in Oklahoma City. We hope you'll join us in helping Oklahoma families see the value of education beyond high school.

Join OK-CAN today! (external link) If you have questions, contact Penny Gandy, Outreach Services Manager, at 405.234.4364 or pgandy@ocap.org.
Financial Friday May Be The 'Answer' You're Looking For
Do your clients or students have financial questions you don't feel comfortable or qualified to answer? Are you looking to provide them with more resources, but you don't have the time or staff dedicated to develop new initiatives?

Now's your chance to take advantage of Financial Friday, Oklahoma Money Matters' online question and answer forum that allows people to anonymously submit personal finance questions through our website and receive answers directly from your office.

Here's how it works: OKMM selects a question or two from our submissions and prepares the answer(s). On the last Friday of each month, we'll send the questions and answers to your office for you to distribute through email, include in a newsletter or post on your social media pages and/or website. We'll even help you develop website text or a button promoting the service to your clients.

Past topics have included tax preparation, living within your means, steps to take if your wallet is stolen, preparing financially for children, saving for college and retirement, credit repair, disaster-proofing your finances, saving vs. paying off debt and many more!

If you're interested in receiving Financial Friday, call 800.970.OKMM or email oklahomamoneymatters@ocap.org for additional information and details. To see more topics we've covered, visit our Ask OKMM Q&A archive at OklahomaMoneyMatters.org.
Two New Online Counseling Sessions Available!
Mapping Your Future (MYF) recently introduced two new counseling sessions, Grace Period and Repayment and Loan Management. Either session or a combination of these sessions will help schools educate students and borrowers about important loan repayment information.

The Grace Period and Repayment counseling session (external link) can assist schools in contacting and helping their students prepare for loan repayment. The new session provides information on managing student loans after college and serves as a refresher course for students who may not remember all their repayment options as outlined in the exit counseling session completed prior to leaving school.

The Loan Management counseling (external link) targets students who are completing their final year of school and provides them essential personal finance, education, and career planning tips to help them avoid student loan default.

OCAP sponsorship enables Oklahoma schools to use any or all of MYF counseling and tools free of charge for the 2011-12 fiscal year. We encourage you to visit the MYF site (external link) to see all the counseling sessions and other tools available that may be a good fit for your internal processes. The counseling sessions have several free customization options as well.

Oklahoma postsecondary schools that have an existing MYF Online Counseling account and would like to add Grace Period and Repayment and/or Loan Management sessions - or any other counseling sessions - to their participation categories should contact the MYF customer care staff at feedback@mappingyourfuture.org. Schools that don't already have an Online Counseling account should complete the school submission form at mappingyourfuture.org/oslc/schoolsignup.cfm (external link).
Making Work Work
Charisma can take you far in the business world.
Charisma means "divine gift," and it's used to describe people with powerful charm and personal magnetism. But it's not really a gift—you can develop or increase your charisma by learning how to connect with people. Check out the following things that can increase your charisma.
Physical presence. We can't all be tall or handsome or beautiful, but you can boost your physical charisma by:
Taking care of your overall health.
Making direct eye contact with other people when speaking.
Developing a firm handshake.
Dressing well.
Standing and walking straight, with your head held high.
Smiling with sincerity as often as you can.
Emotional connection. This trait is a vitally important aspect of charisma. Connect emotionally with people by:
Practicing good communication skills, both orally and in writing.
Focusing on the people you're trying to persuade, not on your own needs.
Being a better listener.
Expressing an optimistic outlook—people like to follow upbeat leaders.
Intellectual connection. Charismatic leaders engage other people's minds. Take the time to study widely and think deeply by:
Expanding your reading material to include literary and artistic interests, not just business books.
Taking a class in a subject you want to know more about.
Developing and using a better vocabulary.
Volunteering to train others in your field of expertise.
Featured Tool
Check Out the New and Improved DPST
By now, you've probably heard of OCAP's Default Prevention School Tool (DPST). But have you heard about the recent enhancements that make it even more useful? Keep reading to learn the latest.
What is the DPST?
DPST offers schools an easy way to track and manage their cohort default rate performance. With the DPST, you can access reports, pre-formatted letters and a comprehensive database search feature.

DPST is an easy-to-use Microsoft Access database with the most current borrower cohort information. DPST turns OCAP's Delinquent Borrower by School Report and ED's servicer (TIVAS) data into an interactive application. It's been designed to provide special support to schools as they focus on students who are at-risk for becoming delinquent or defaulting on their student loans.


What are DPST's signature features?
Helps pinpoint at-risk populations or cohort accounts.
Creates and sends customizable batch letters and emails to at-risk populations or cohort accounts.
Creates customizable reports that can be printed or exported to spreadsheets for further analysis.
Sends demographic updates to OCAP by email at the click of a mouse.
How has DPST improved?
You can now import TIVAS' delinquent accounts report (DELQ01) from NSLDS.
OCAP's guaranty and ED's servicer data is contained in one database.
Now provides customizable reports for the combined OCAP and ED data.
Prepared letters are available for OCAP and ED's servicer loans.
Are there any upcoming enhancements to look forward to?
Soon, the DPST will allow schools to more effectively analyze their cohort draft rate to identify borrowers for possible cohort challenges. This feature is currently going through final BETA testing, so be on the lookout for more information soon.

One more great benefit of the DPST...it's free! If you're interested in reducing your cohort default rate, enhancing your direct contact with at-risk borrowers, and minimizing staffing costs and time spent working delinquent accounts, the DPST can help.
OCAP's Default Prevention team is ready and able to help you reach your default prevention goals. To request a DPST demonstration, contact Wayne Sparks, OCAP's Default Prevention Manager, at 405.234.4358, 800.247.0420 (toll free) or wsparks@ocap.org.
College Planning
Fire Up for Freshman Orientation
It's summertime. And that means high school grads all over the country are busy making last-minute college plans. Choosing what personal items to take and how many shoes to bring are important decisions, but even the most thorough preparation may not protect students from culture shock when they transition into college life. That's why most colleges and universities and many technology centers in Oklahoma provide freshman orientation.
Orientation programs provide a wide variety of services to help new students ease into college life, including opportunities to register for classes, take campus tours, meet instructors, ask questions and visit the dorm where they'll live for the next nine months. Many such programs are now set up to offer fun activities for the entire family.
While some students may have the preconceived notion that orientation might be a little boring, most who attend say it was time well-spent. Not only do orientation events give new students the chance to find their classes and meet their professors before school begins, they also provide an opportunity to make new friends – and studies show that social integration is a key factor of staying in college and graduating. A few hours of orientation activities can make all the difference, so encourage your college-bound students to take advantage of freshman orientation at their chosen schools.
A 2-4-1 Bargain
These days, everyone's looking for a bargain. We all love those "two for the price of one" deals. Money counts, so we take advantage of every opportunity to economize. Time is a precious commodity, too, and we have one word that will bring you a double payoff on time used wisely: volunteer.
Let's face it—everyone is cutting back. In many areas there are less people getting paid to do more work. That's where volunteering comes in. When was the last time you donated your time to a worthy cause? The double payoff is easy to see. When you volunteer, you're helping others and receiving a great deal of satisfaction from enriching someone else's quality of life. At the end of the day, nothing feels better than knowing you've made a difference.
For your college-bound students, there may even be a 3-4-1 bargain. Now THAT'S a sweet deal! Students who volunteer this summer should keep track of all their activities because community service could pay off even more by increasing their chances for scholarships. College counselors often look at a prospective students' extracurricular activities when considering admission applications.
So, go bargain hunting this summer - volunteer! - and encourage your students to do the same. If you're looking for ideas on where to invest your time, be sure to check out VolunteerMatch.org (external link).
Surf's Up in Oklahoma
Now that school's out for the summer, students are probably enjoying the warm weather and hanging out with their friends. Another activity they might spend a little time on is surfing...surfing the Web, that is!
Lots of websites offer free scholarship searches, and summer is a great time for students to start thinking about funding opportunities for college. Surfing the Web can bring up hundreds of scholarship search choices, but make sure your students stick with the free sites. Students should be wary of companies that claim 'to do all the work' or those that 'guarantee results.' Students never have to put up money to receive a scholarship, and no student should ever pay anyone to help them find scholarships or financial aid.
Here are some of the free scholarship websites we've found that offer some great options for students:
Students without perfect grades or athletic skills shouldn't worry about finding scholarships. Scholarships are awarded based on a variety of other criteria, including financial need, merit, residency, family history, skills, and hobbies. Application deadlines vary, with some as early as December or January of a student's senior year. Starting the search in the summer allows students extra time to decide which scholarships they might actually want to apply for.
To find out about special scholarships for Oklahoma students and get tips for winning scholarships and college planning, check out UCanGo2.org. The Resources tab on the UCanGo2 site offers several helpful publications, and students who use Facebook should go to Facebook.com/UCanGo2 to 'like' us – we feature scholarship programs on our page!
If you'd like to order any materials you see on the UCanGo2 website, call the OCAP Outreach Department at 405.234.4239 or 866.443.7420 (toll free) or email us at UCanGo2@ocap.org.
More College Access News
Who's Who
Do You Know Lisa Holder?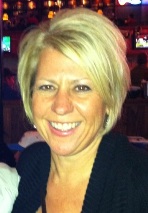 Tell us about your position and what you do. I'm the Director of Teacher Education at the Oklahoma State Regents for Higher Education. I work with college of education deans and leaders in related agencies to ensure the quality/success of future teachers. I also direct the operations of pre-collegiate and collegiate grants aimed at attracting diverse candidates into the teaching profession and direct professional development activities for teachers.
What do you like most about your job? The wonderful people with whom I work in Academic Affairs and within my own staff make my job enjoyable each and every day. I also have the privilege of working with many others in the state concerning my passion - quality teacher education - so that also makes what I do extremely exciting and varied. No two days are ever alike… and I like it that way!
What are some of the unique services your department provides? Since we distribute grants through a competitive process, we're able to help promote new methods of advancing the teaching profession. Innovative events, workshops, conferences, etc. are always around the corner.
What makes you successful in your position? What makes me successful, as I mentioned earlier, are the great people here at the Oklahoma State Regents. I am so fortunate to have such great support!
Thanks, Lisa, for everything you do!
Financial Aid
Program Integrity Rules Update
Each month, we provide information about a specific Final Rules topic. This month, we'll continue the discussion with an explanation of the Program Integrity (PI) Rules that went into effect on July 1, 2011; specifically, the Gainful Employment Rules.
In a recent U.S. Department of Education (ED) training on Gainful Employment (GE) Reporting in NSLDS (external link), ED stated that more than 85 percent of institutions in the United States have at least one GE program. ED further stated that a Title IV-eligible program either leads to a degree or leads to gainful employment in a recognized occupation (a GE program).
For proprietary institutions and postsecondary vocational institutions, this includes all programs EXCEPT:
A program leading to a baccalaureate degree in liberal arts that has been offered since January 2009 and has been regionally accredited since October 2007; or
Preparatory coursework necessary for enrollment in an eligible program.
For public institutions and not-for-profit (including private) institutions, this includes all programs EXCEPT:
A program that leads to a degree;
A program of at least two years in length that is fully transferable to a bachelor's degree program; or
Preparatory coursework necessary for enrollment in an eligible program.
If you have a question about whether or not your program is a GE program, please consult Gainful Employment Electronic Announcement (GEEA) #11 (external link) and GEEA #12 (external link) to ensure you're in compliance with the GE Final Rules published Oct. 29, 2011 ( and New Programs (external link) and and Reporting/Disclosures (external link)) and June 13, 2011 (Debt Measures/Metrics (external link)).
OCAP Program Integrity Webpage
For your convenience, we've compiled useful links on Program Integrity Issues, including GE, from both federal and industry resources on our and Program Integrity Web page. Call OCAP's Policy, Compliance and Training department at 405.234.4322 if you have questions.
NSLDS User Guide and Analysis Now Available
ED recently announced the availability of the National Student Loan Data System (NSLDS) Gainful Employment User Guide (external link)(PDF). ED developed the guide to instruct institutions on how to submit required gainful employment information as required in final regulations published Oct. 29, 2010. Institutions participating in the student financial assistance programs are to report, by Oct. 1, 2011, and once a year thereafter, certain information to ED about students who are enrolled in Title IV-eligible GE Programs.
The NSLDS Gainful Employment User Guide includes an overview of GE reporting requirements, a description of the both batch and online reporting processes, and the three related record layouts. For more information, a description of the gainful employment reporting requirements is available in DCL GEN-11-10 (external link).
NCHELP also announced the availability of a side-by-side (SBS) of the GE final regulations (external link), some with an effective date of July 1, 2011. The SBS details (external link), current Higher Education Act (external link) and applicable Higher Education Act regulations (external link) can be found on the NCHELP website


ED's Gainful Employment Webinar
ED posted their June 28 (external link) and June 29 webinar on Reporting Gainful Employment Data to NSLDS to the IFAP website.
For more information, check out OCAP's Program Integrity Web page or contact our Policy Analyst, Matt McCreary, at 405.234.4296 or mmccreary@ocap.org.
What's New on IFAP?
Since our last Online News in May, the Department of Education has released several announcements and Dear Colleague Letters to provide guidance for financial aid staff.
General Announcements
Gainful Employment Electronic Announcements (GEEA)
Campus-Based Announcements
Application Processing
Grant and Loan Announcements
Great Rates
What are your summer interests? Interest rates, that is! The new 2011-2012 student loan interest rates have just gone into effect. To help you provide this information to your students and staff, OCAP has developed a new interest rate poster that provides the Stafford and PLUS rates as well as some information about our new Are You Looking for Money? booklet.To place an order, please contact us at 405.234-4239 or 866.443.7420 (toll free) or UCanGo2@ocap.org.
Are your students Facebook fanatics? If so, you can encourage them to 'like' UCanGo2 on Facebook. Our page provides links to available scholarships, college planning tips and informative articles for our audience of students, parents and counselors. It's a great way to find some interest-ing information for college!
House Committee Passes Bill to Overturn Department Rules
Recently, the House Education and the Workforce Committee passed the Protecting Academic Freedom in Higher Education Act (HR 2117). HR 2117 would revoke the Department of Education credit hour and state authorization regulations, which became effective July 1. Read more about the bill on the U.S. House Education and the Workforce Committee website (external link).
Meteor Network Unveils New Website
You may have read in the March edition of the Online News that the National Student Clearinghouse acquired the Meteor Network from the National Council of Higher Education Loan Programs. As a Meteor data provider, we're excited to announce that the Meteor Network has a new website (external link) that offers even more information for students, alumni, schools and borrowers. Check it out today at MeteorNetwork.org (external link).
Common Manual Update
The April version of the Integrated Common Manual is available on the Common Manual website (external link). As always, if you have questions about the manual, contact our Policy, Compliance and Training department at 405.234.4432, 800.247.0420 (toll free) or pct@ocap.org.
People News
This year, OCAP was honored to celebrate two dedicated employees who have each provided 25 years of service to the agency.
Deb Cowan, Accounting Manager, started with OCAP – then OGSLP - in January of 1986 as the main receptionist. Little did she know she would continue to advance to Loan Accounts Officer, Accounting Specialist, Accounting Supervisor, and ultimately, Accounting Manager. Deb's leadership, attention to detail and dedication to 'getting the job right the first time' have been invaluable to the organization. Her long-time friend and co-worker, Penny Gandy, says, "When you need a team member who is very organized and can step you through the details, Deb is the person to call." With less than a year left before she's eligible for retirement, Deb looks forward to spending time with her husband Gary, who owns and operates a fishing guide business at Lake Texhoma.
Also celebrating 25 years of dedicated service to OCAP is Eric Okeke. While currently serving as the Claims Review Manager, Eric has traveled through other departments holding various positions, such as Xerox Operator, Pre-claims Clerk, Claims Review Specialist and Claims Review Supervisor. Linda Cocklin, who has worked with Eric for the past 22 years, said, "It has been fun learning about his homeland, Nigeria, and the differences in cultures between Nigeria and the U.S., especially in communication." Linda recalls one very windy Oklahoma day that she made the following comment, "We're not in Kansas anymore." She noticed that Eric had a puzzled look on his face and realized he'd never seen The Wizard of Oz.
Through the many days of hard work and moments of laughter, Eric has certainly been an asset to the agency. Like Deb, Eric is looking forward to retiring in the next couple of years to spend more time with his family and travel around the country.

Our sincere thanks to both of these outstanding OCAP team members for all they've done to support the organization for many, many years!
More Financial Aid News
The Bottom Line: Ensuring Students, Parents Understand the Price of College(external link)(PDF)
Scholarships and Other Aid Opportunities
The College JumpStart Scholarship is an annual, merit-based competition open to 10th-12th graders, college students and non-traditional students. Candidates must be able to express their commitment to going to school and state their educational goals. The deadline for the competition is Oct. 17, 2011. For more information, check out the College JumpStart Scholarship website (external link). Find out more about this award and others on our Scholarship Opportunities page.
If you know of scholarship opportunities we can promote in the Oklahoma financial aid community, please contact us at communications@ocap.org.
Financial Literacy
OKMM Introduces New and Improved Brochure
Oklahoma Money Matters (OKMM) now offers a new, updated brochure that you can share with colleagues, teachers and community practitioners who are interested in financial education. This full-color brochure includes information about OKMM's money management publications, workshops, train-the-trainer sessions, Web text and newsletter articles.
It also features exciting Web tools such as the resource clearinghouse, self-paced learning modules and Money Talks podcasts. If you'd like to receive a supply of brochures to share with campus professionals, K-12 teachers, community organizers or employers, please contact OKMM at oklahomamoneymatters@ocap.org.
Disaster-Proof Your Finances
Living in "Tornado Alley" sometimes means making a mad dash for safety. If you had to, could you quickly grab all your important documents - Social Security card, birth certificate, insurance cards, marriage license, credit card statements, wills, property titles – before taking shelter or evacuating? If the answer is no, you could benefit from disaster-proofing your important papers. Preparing your papers also means you can focus on personal safety when it counts, instead of worrying about gathering critical documents at the last minute.
Follow these tips to ensure your documents are safe from the storm, making it easier for you to get back on your feet if disaster strikes.
Collect important financial and personal papers, and put original documents in plastic covers.
Identify a single location, like a fire-proof box or safe-deposit box, to store these crucial papers. Make at least two copies of the key: one for your home and one for another person, like a trusted friend or family member.
Create certified copies of government-issued documents and store them with trusted family or friends.
Stash some cash with your bank statements in case you can't access your account. Depending on the level of damage, computer networks and electricity may be down, so having cash on hand is beneficial.
In addition to these steps, consider completing a home inventory that reflects all your possessions. This information will help you determine whether you have enough insurance coverage. In the event of a disaster, it'll also allow you to file claims faster and with greater accuracy.
Document everything. Write down a description of everything you own, from furniture and clothing to TVs and other electronics. List the purchase price (if you still have the receipt, attach a copy), approximate date and place of purchase, and where applicable, warranty information. Include a copy of assessments for jewelry, artwork or other valuables that have been appraised.
Choose your method of documentation. Depending on your skills, you can create your record in any of three ways: in writing, in digital pictures, or on your computer. Once you've completed the inventory, keep a copy in a safe-deposit box or with a trusted relative or friend who lives far enough away to be safe from a disaster in your area.
More Financial Literacy News
Cost of Raising a Child Nears $227,000

(external link)
Student Loan Management
Repayment Ready
Graduating from college is one of the most rewarding lifetime achievements, but stress about repaying student loans can put a damper on the celebration. Graduates can alleviate this stress by taking control of their loan repayment process. Here are the need-to-knows:
Know the process. Student loan repayment begins after a borrower's six-month grace period expires or when they drop below halftime status, leave school or graduate. The Master Promissory Note (MPN) is a legally binding contract that obligates borrowers to repay their loan. Borrowers will learn about this contract and their rights and responsibilities during their exit interview.
Communication is key. Students should stay connected with their loan holder(s) and share current contact information, such as changes in name, phone number, mailing address and email address. Payment arrangements can be made if borrowers are unable to make monthly payments, but they must ask for help.
Utilize available resources. The National Student Loan Data System (NSLDS) maintains student loan data, including lender and servicer contact information, loan types and loan amounts. A Social Security number, date of birth and FASFA PIN are required to access NSLDS.
Repayment options were created to lessen the financial burden during tough economic times. Borrowers who are experiencing financial hardship have several options to choose from:
Forbearance. Loan holders may grant forbearance when borrowers are experiencing financial difficulties. During forbearance, borrowers are charged interest on subsidized and unsubsidized loans, which will be added to the principal loan amount.
Deferments. Borrowers may postpone loan payments for specific situations in which time limits and eligibility requirements apply. The government will pay the interest that accrues on subsidized loans during a deferment.
Repayment Plans. The repayment amount and length of time are determined by the loan amount and repayment plan the borrower chooses. Graduates can avoid the pitfalls of delinquency and default by selecting a repayment plan that best fits their budget.



Standard Repayment Plan – allows the borrower to pay off loans within 10 years to minimize interest cost.
Graduated Repayment Plan – payments start lower and gradually increase as a borrower's income increases. This plan also includes a 10-year repayment term.
Income-Sensitive Repayment Plan – based on the borrower's current income (each payment must be enough to cover accruing interest). This plan is only available for Federal Family Education Loan Program (FFELP) loans.
Income-Contingent Repayment – based on the borrower's annual income, family size, and the total loan amount. Payments may change as the borrower's annual income changes. This plan is only available for Direct Loans from the U.S. Department of Education.
Extended Repayment Plan – borrower must have a balance of at least $30,000 to qualify for this plan and must repay the loan within 25 years.
Income-Based Repayment Plan – based on the borrower's annual income and family size with a repayment term of 25 years. After 25 years, any remaining debt is forgiven.
Federal Loan Consolidation – allows the borrower to combine loans into a single monthly payment. The repayment term can be up to 30 years.
There's a wide variety of options available to help graduates successfully manage their student loan debt. Contact OCAP's Default Prevention department at 405.234.4352, 800.358.4560 (toll free) or OCAP.org for more information.
Understanding Disability Discharge
There's a lot of confusion surrounding the Total and Permanent Disability (TPD) loan discharge process. Common thinking says that because the Social Security Administration has deemed someone disabled, the rest of the federal government should know or at least pass the information along...right? Wrong! Unfortunately, the fact that the Social Security Administration has deemed someone totally and permanently disabled has no bearing on the discharge process for a borrower's student loans.
For a borrower to qualify for TPD discharge, s/he must ask a physician of medicine or osteopathy to complete the application by thoroughly answering the required questions. The most important question is, "Does your condition prevent you from engaging in substantial gainful activity?" If the answer is "yes," the physician must explain why. Once the physician completes the application and the form reaches the appropriate parties, it's reviewed to make sure all requirements are met. If the application is complete and meets the initial requirements, a preliminary discharge is granted, and the borrower's account is submitted to the United States Department of Education (ED) for final review.
Once the borrower's application is approved, the loan account is assigned to ED, who reviews the documentation and makes the final determination. If ED determines the application does support the preliminary decision, a discharge is granted and a three-year monitoring period begins. If ED determines the application does not support the preliminary decision, the account must be placed back into repayment and a new application or additional information may be required.
To assist you with the TPD application process, check out our TPD discharge checklist. For more information about the TPD process, visit ED's Understanding the TPD Process Web page (external link).
Calendar